Przewozy osób do z Polski do Anglii i z Anglii do Polski
Szybki przejazd, sympatyczni i pomocni kierowcy, komfortowe wyposażenie - sprawdź sam !
Wyjazdy z Polski do Anglii:
PONIEDZIAŁKI i CZWARTKI
Wyjazdy z Anglii do Polski:
WTORKI i PIĄTKI
Cena za przejazd (zależy od regionu):
od 350zł / 70£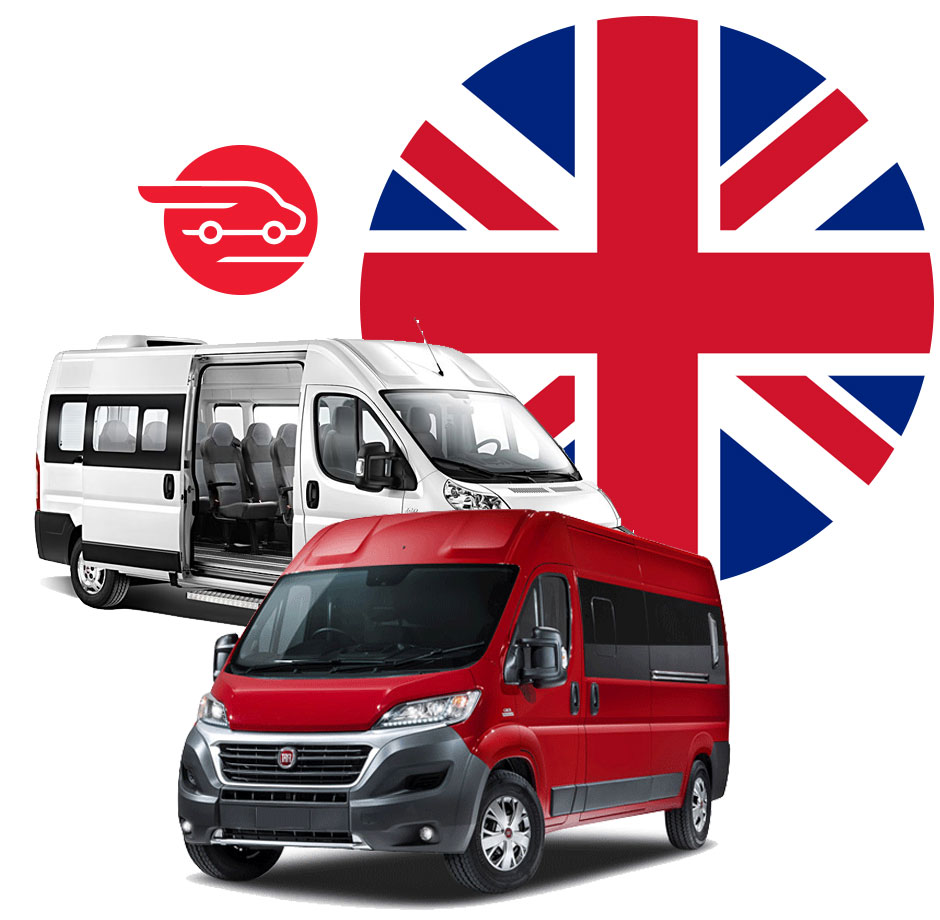 Co czwarty przejazd – 50% rabatu!
Po okazaniu karty stałego klienta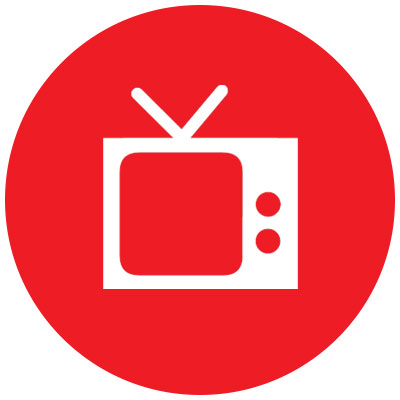 Telewizor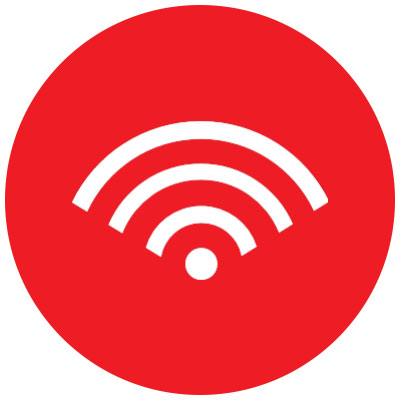 Wifi na terenie Polski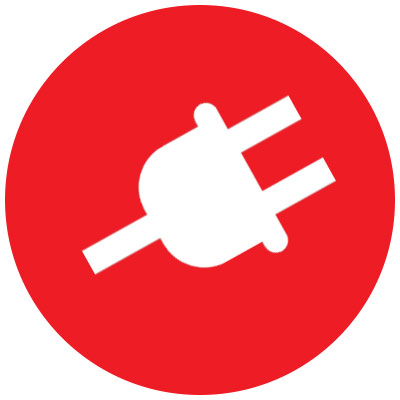 Gniazdka 230V
Transport osób do Anglii i z Anglii do Polski
Firma posiada busy modelu Fiat Ducato, Mercedes Sprinter i Renault Master z zabudową wykonaną przez firmę CA Richmann i z reguły z bardzo komfortowym układem siedzeń 2+2+2+3.
Duża przestrzeń bagażowa w busach jest oddzielona od przedziału pasażerskiego odpowiednią ścianką, tłumiącą wszelkie hałasy i zabezpieczającą przed zapachami dobywającymi się z bagażów. Ściany przedziału pasażerskiego są obite miękkim materiałem oraz skórą, siedzenia są również wykonane ze skóry, na podłodze znajduje się wykładzina, a wszystko jest oświetlane przez ledowe światła umieszczone w suficie oraz w podłodze. Busy posiadają dodatkowe wyposażenie i mają do dyspozycji Internet na terenie Polski, telewizję i radio. Takie udogodnienia z pewnością umilą podróż z Anglii do Polski oraz z Polski do Anglii.
Zapewniamy przewóz osób do wszystkich miast wymienionych poniżej, jednak istnieją duże odstępstwa i w związku z tym jesteśmy w stanie odebrać pasażerów i dowieźć ich w każde miejsce na terenie Anglii aż po Leeds. W przypadku większych grup i uiszczenia większej opłaty firma zapewnia przewozy nawet w dalsze rejony Wysp Brytyjskich. Aby przejazd stał się bardziej dogodny pasażer może w każdej chwili zwrócić się do kierowców busów z prośbą o postój i jeśli warunki na to pozwalają kierowcy mają wtedy obowiązek zjechać na miejsce postojowe. Ze względu na chęć przyspieszenia przewozu, transport na Wyspy Brytyjskie odbywa się – jeśli tylko istnieje taka możliwość – nie promem, lecz koleją pod Kanałem La Manche.
Ceny za przewozy proponowane przez firmę nie są nigdy cenami ostatecznymi i jeśli klient ma ochotę zawsze może je negocjować. Jesteśmy elastyczni zarówno jeśli chodzi o uzgodnienia związane z ceną przewozu osób, jak również te związane z cenami transportu zwierząt naszymi busami. W przypadku większych grup lub też przejazdów o większej częstotliwości także skłaniamy się w kierunku indywidualnego ustalania cen.
Zwykle bilet kupuje się u kierowcy busa. Płatność można realizować na kilka sposobów. Najbardziej popularnym z nich jest opłata przy wsiadaniu do busa. Przy pierwszym kontakcie z pojazdem i kierowcami klient ma możliwość oszacowania czy środek transportu i obsługa spełniają jego oczekiwania i odpowiadają informacjom, jakie wcześniej uzyskał przez telefon. Jeśli jego oczekiwania zostają spełnione uiszcza opłatę natychmiast po wejściu do samochodu. Tylko w wyjątkowych sytuacjach i za zgodą firmy można dokonywać płatności w momencie dotarcia do celu (zazwyczaj dotyczy to przejazdu niepełnoletnich). Inną dopuszczalną formą płatności jest przelew pieniędzy na konto firmy jeszcze przed wykonaniem usługi. Również w tym przypadku klient otrzymuje dowód zakupu, jednak wystawiony nie z datą przejazdu, lecz z datą wpłynięcia środków na firmowe konto.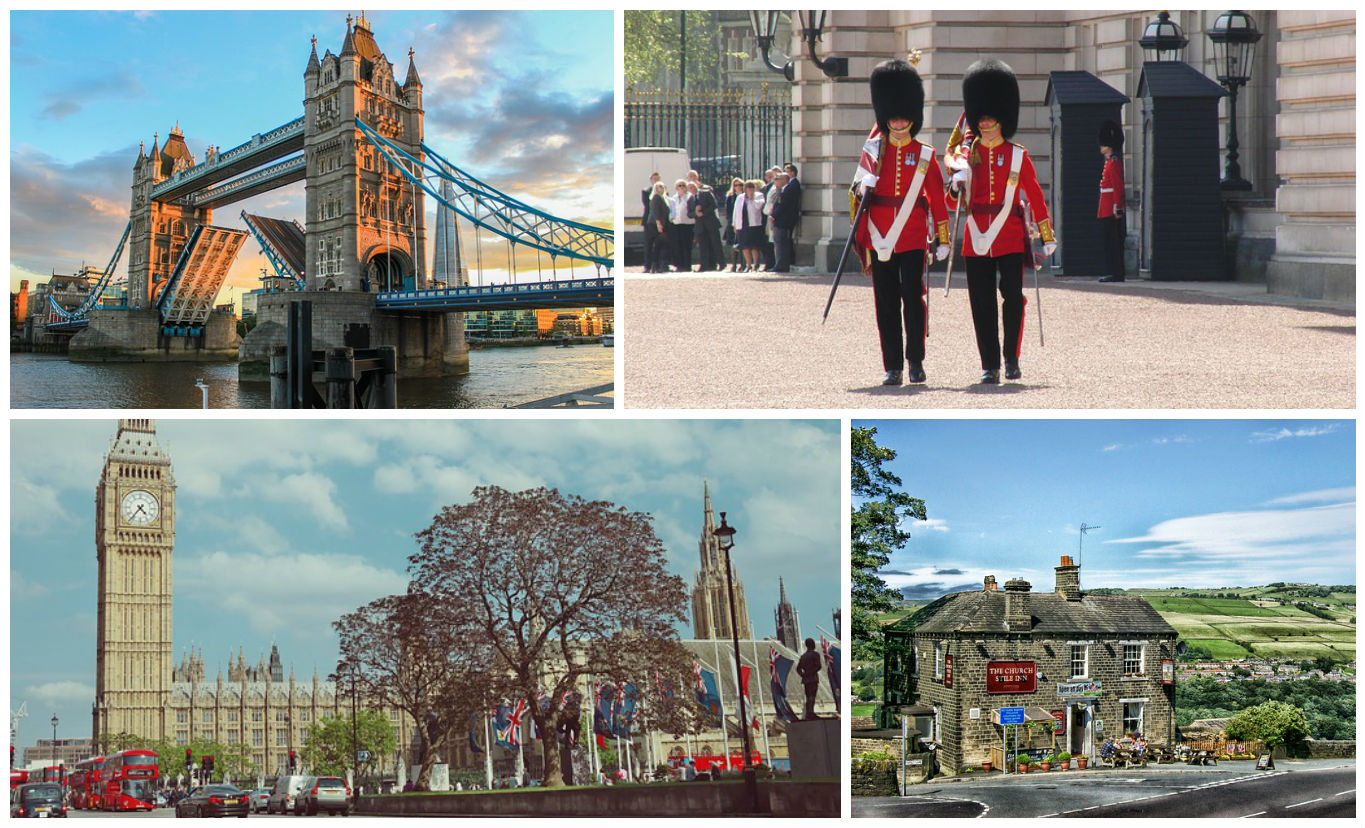 Mapa miast do których dojeżdżamy
Poniżej przedstawiamy listę miejscowości, z których odbieramy i do których dowozimy pasażerów oraz paczki. Są to miejscowości przykładowe, gdzie docierają nasze busy, gdyż jesteśmy w stanie zapewnić przewóz osób do każdego miejsca w Polsce w województwach dolnośląskim, kujawsko-pomorskim, lubelskim, lubuskim, łódzkim, małopolskim, mazowieckim, opolskim, podkarpackim, śląskim, świętokrzyskim i wielkopolskim. W Anglii, Belgii, Holandii i Niemczech dojeżdżamy do miejscowości z listy przedstawionej poniżej, choć dla komfortu klienta dopuszczamy daleko idące odstępstwa. W razie jakichkolwiek wątpliwości prosimy o
kontakt
.
Dolnośląskie
Będzin | Blachownia | Bielsko | Bieruń | Bytom | Dąbrowa Górnicza | Gliwice | Imielin | Jastrzębie Zdrój | Jaworzno | Kalety | Katowice | Kłobuck | Knurów | Koniecpol | Koziegłowy | Krzepice | Kuźnia Raciborska | Lędziny | Lubliniec | Łaziska Górne | Łazy | Miasteczko Śląskie | Mikołów | Mysłowice | Myszków | Ogrodzieniec | Orzesze | Piekary Śląskie | Pilica | Pyskowice | Poręba | Pszczyna | Pszów | Racibórz | Radlin | Radzionków | Ruda Śląska | Rybnik | Rydułtowy | Siemianowice Śląskie | Siewierz | Skoczów | Sosnowiec | Sośnicowice | Strumień | Szczekociny | Szczyrk | Świętochłowice | Tarnowskie Góry | Toszek | Tychy | Ustroń | Wilamowice | Wisła | Wodzisław Śląski | Wojkowice | Woźniki | Zabrze | Zawiercie | Żarki | Żory | Żywiec
Lubelskie
Annopol | Bełżyce | Biała Podlaska | Biłgoraj | Bychawa | Chełm | Dęblin | Frampol | Hrubieszów | Janów Lubelski | Józefów | Kazimierz Dolny | Kock | Krasnobród | Krasnystaw | Kraśnik | Lubartów | Lublin | Łęczna | Łuków | Międzyrzec Podlaski | Nałęczów | Opole Lubelskie | Ostrów Lubelski | Parczew | Piaski | Poniatowa | Puławy | Radzyń Podlaski | Rejowiec Fabryczny | Ryki | Stoczek Łukowski | Szczebrzeszyn | Świdnik | Tomaszów Lubelski | Tarnogród | Terespol | Włodawa | Zamość | Zwierzyniec
Lubuskie
Babimost | Bytom Odrzański | Dobiegniew | Drezdenko | Gorzów Wielkopolski | Gozdnica | Iłowa | Gubin | Jasień | Kargowa | Kostrzyn | Kożuchów | Krosno Odrzańskie | Lubniewice | Lubsko | Łęknica | Małomice | Międzyrzecz | Nowa Sól | Nowe Miasteczko | Nowogród Bobrzański | Ośno Lubuskie | Rzepin | Skwierzyna | Sława | Słubice | Strzelce Krajeńskie | Sulechów | Sulęcin | Szlichtyngowa | Szprotawa | Świebodzin | Torzym | Trzciel | Witnica | Wschowa | Zbąszynek | Zielona Góra | Żagań | Żary
Łódzkie
Aleksandrów Łódzki | Bełchatów | Biała Rawska | Błaszki | Brzeziny | Drzewica | Działoszyn | Głowno | Kamieńsk | Koluszki | Konstantynów Łódzki | Krośniewice | Kutno | Łask | Łęczyca | Łowicz | Łódź | Opoczno | Ozorków | Pabianice | Pajęczno | Piotrków Trybunalski | Poddębice | Przedbórz | Radomsko | Rawa Mazowiecka | Sieradz | Skierniewice | Stryków | Sulejów | Szadek | Tomaszów Mazowiecki | Tuszyn | Uniejów | Warta | Wieluń | Wieruszów | Zduńska Wola | Zelów | Zgierz | Złoczew | Żychlin
Małopolskie
Alwernia | Andrychów | Biecz | Bochnia | Brzesko | Brzeszcze | Bukowno | Dąbrowa Tarnowska | Dobczyce | Gorlice | Grybów | Jordanów | Kalwaria Zebrzydowska | Kęty | Kraków | Krynica | Krzeszowice | Libiąż | Limanowa | Maków Podhalański | Miechów | Mszana Dolna | Muszyna | Myślenice | Niepołomice | Nowy Sącz | Nowy Targ | Nowy Wiśnicz | Olkusz | Oświęcim | Piwniczna Zdrój | Proszowice | Rabka | Skała | Skawina | Sławków | Słomniki | Stary Sącz | Sucha Beskidzka | Sułkowice | Szczawnica | Świątniki Górne | Tarnów | Trzebinia | Tuchów | Wadowice | Wieliczka | Wolbrom | Zakopane | Zator | Żabno |
Mazowieckie
Białobrzegi | Bieżuń | Błonie | Brok | Brwinów | Drobin | Garwolin | Gąbin | Glinojeck | Gostynin | Góra Kalwaria | Grodzisk Mazowiecki | Grójec | Iłża | Kałuszyn | Karczew | Kobyłka | Konstancin Kosów Lacki | Kozienice | Lipsko | Legionowo | Łosice | Łaskarzew | Łochów | Łomianki | Maków Mazowiecki | Marki | Milanówek | Mińsk Mazowiecki | Mława | Mogielnica | Mordy | Nasielsk | Mszczonów | Myszyniec | Nowe nad Pilicą | Nowy Dwór Mazowiecki Ostrołęka | Ostrów Mazowiecka | Otwock | Ożarów Mazowiecki | Piaseczno | Piastów | Pilawa | Pionki | Płock | Płońsk | Podkowa Leśna | Pruszków | Przasnysz | Przysucha | Pułtusk | Raciąż | Radom | Różan | Radzymin | Serock | Siedlce | Sierpc | Skaryszew | Sochaczew | Sokołów Podlaski | Sulejówek | Szydłowiec | Tłuszcz | Warka | Warszawa | Wesoła | Węgrów | Wołomin | Wyszków | Wyszogród | Wyśmierzyce | Zakroczym | Ząbki | Zielonka | Zwoleń | Żelechów | Żuromin | Żyrardów
Opolskie
Baborów | Biała | Brzeg | Byczyna | Dobrodzień | Głogówek | Głubczyce | Głuchołazy | Gogolin | Gorzów Śląski | Grodków | Kędzierzyn Kietrz | Kluczbork | Kolonowskie | Korfantów | Krapkowice | Leśnica | Lewin Brzeski | Namysłów | Niemodlin | Nysa | Olesno | Opole | Otmuchów | Ozimek | Paczków | Praszka | Prudnik | Strzelce Opolskie | Ujazd | Wołczyn | Zawadzkie | Zdzieszowice
Podkarpackie
Baranów Sandomierski | Błażowa | Brzozów | Dębica | Dukla | Dynów | Głogów Małopolski | Iwonicz Zdrój | Jarosław | Jasło | Jedlicze | Kańczuga | Kolbuszowa | Krosno | Lesko | Leżajsk | Lubaczów | Łańcut | Mielec | Narol | Nisko | Nowa Dęba | Nowa Sarzyna | Oleszyce | Pilzno | Przemyśl | Przeworsk | Radomyśl Wielki | Radymno | Ropczyce | Rudnik nad Sanem | Rymanów | Rzeszów | Sieniawa | Sanok | Sędziszów Małopolski | Sokołów Małopolski | Stalowa Wola | Strzyżów | Tarnobrzeg | Tyczyn | Ulanów | Ustrzyki Dolne | Zagórz |
Śląskie
Będzin | Blachownia | Bielsko Bieruń | Bytom | Dąbrowa Górnicza | Gliwice | Imielin | Jastrzębie Zdrój | Jaworzno | Kalety | Katowice | Kłobuck | Knurów | Koniecpol | Koziegłowy | Krzepice | Kuźnia Raciborska | Lędziny | Lubliniec | Łaziska Górne | Łazy | Miasteczko Śląskie | Mikołów | Mysłowice | Myszków | Ogrodzieniec | Orzesze | Piekary Śląskie | Pilica | Pyskowice | Poręba | Pszczyna | Pszów | Racibórz | Radlin | Radzionków | Ruda Śląska | Rybnik | Rydułtowy | Siemianowice Śląskie | Siewierz | Skoczów | Sosnowiec | Sośnicowice | Strumień | Szczekociny | Szczyrk | Świętochłowice | Tarnowskie Góry | Toszek | Tychy | Ustroń | Wilamowice | Wisła | Wodzisław Śląski | Wojkowice | Woźniki | Zabrze | Zawiercie | Żarki | Żory | Żywiec |
Świętokrzyskie
Bodzentyn | Busko Zdrój | Ćmielów | Działoszyce | Jędrzejów | Kazimierza Wielka | Kielce | Końskie | Kunów | Małogoszcz | Opatów | Osiek | Ostrowiec Świętokrzyski | Ożarów | Pińczów | Połaniec | Sandomierz | Sędziszów | Skalbmierz | Skarżysko Starachowice | Staszów | Stąporków | Suchedniów | Wąchock | Włoszczowa | Zawichost
SOUTH EAST
Abbotts Ann | Abingdon | Abingworth | Adderbury | Addington | Addlestone | Adisham | Akeley | Albury | Aldermaston Wharf | Aldershot | Aldington | Alfold Crossways | Alfriston | Allhallows-on-Sea | Alton (East Hampshire) | Amberley | Ambrosden | Amersham | Andover | Anna Valley | Appledore | Appleshaw | Appleton | Arborfield Cross | Arborfield Garrison | Ardingly | Arundel | Ascott-under-Wychwood | Ash (Dover) | Ashbury | Ashford (Spelthorne) | Ashford | Ashington (Horsham) | Ashley Green | Ashmore Green | Ashtead | Ashurst | Aston (West Oxfordshire) | Aston Clinton | Aston Tirrold | Awbridge | Aylesbury | Aylesham | Badgers Mount | Badshot Lea | Bagshot | Baker's Wood | Balcombe | Bampton (West Oxfordshire) | Banbury | Banstead | Barcombe Cross | Barford St Michael | Barham | Barnes Street | Barns Green | Bartley (Cadnam) | Barton Stacey | Basingstoke | Battle | Bay View | Beaconsfield | Bean | Beckley (Rother) | Beech | Beenham | Begbroke | Bembridge | Benenden | Benson | Bentley (East Hampshire) | Bentworth | Berinsfield | Betchworth | Bethersden | Bexhill | Bicester | Biddenden | Biggin Hill | Billingshurst | Binfield Heath | Birdham | Bishop's Waltham | Blackfield (Fawley) | Blackwater | Bladon | Bledlow Ridge | Bletchingdon | Bletchingley | Bletchley | Blewbury | Blindley Heath | Bloxham | Boars Hill | Bodicote | Bognor Regis | Bolney | Boorley Green | Borden | Bordon | Borough Green | Bosham | Botley (Chiltern) | Boughton Under Blean | Bow Brickhill | Box Hill | Brabourne Lees | Bracknell | Bradfield | Brading | Braishfield | Bramley | Bramley | Bransgore | Brasted | Brenchley | Bridge | Brighstone | Brighton and Hove | Brightwell-cum-Sotwell | Brill | Brize Norton | Broadbridge Heath | Broad Oak (Wealden) | Broad Oak (Rother) | Broad Oak (Canterbury) | Broadstairs | Brockenhurst | Brockham | Brookwood | Broomhall / Windlesham / Virginia Water | Broughton (Test Valley) | Broyle Side | Buckingham | Buckingham Park | Buckland | Burford | Burgess Hill | Burghclere | Burghfield Common | Burham | Buriton | Burley | Bursledon | Burwash | Burwash Common | Buxted | Cackle Street | Calvert | Camber | Camberley | Canterbury | Capel | Capel-le-Ferne | Carterton | Cassington | Caterham | Catsfield | Chadlington | Chaldon | Chalfont St Giles | Chalgrove | Challock | Chapel Row | Charing | Charlbury | Charlwood | Charvil | Chatham | Chattenden | Cheapside | Chearsley | Cheddington | Chelwood Gate | Chertsey | Chesham | Chesterton | Chichester | Chiddingfold | Chieveley | Chilbolton | Childrey | Chilton (Vale of White Horse) | Chilworth | Chinnor | Chipping Norton | Chobham | Cholsey | Christ's Hospital | Churt | Clanfield | Cliffe | Cliffe Woods | Cliffs End | Cobham (Elmbridge) | Cold Ash | Colden Common | Coldwaltham | Combe | Compton (West Berkshire) | Compton | Cookham | Copthorne | Cowes | Cowfold | Coxheath | Cranbourne | Cranbrook | Cranleigh | Crawley | Crawley Down | Crockenhill | Crondall | Cropredy | Cross in Hand | Crouch | Crowborough | Crowhurst | Crowmarsh Gifford | Crowthorne | Cuckfield | Cuddesdon | Cuddington (Aylesbury Vale) | Culverstone Green | Cumnor | Curbridge | Curdridge | Curtisden Green | Cuxton | Danesfield | Darenth (North) | Datchet | Deal | Deanland Wood Park | Deddington | Deepcut | Denham | Denham Green | Denmead | Densole | Detling | Didcot | Ditchling | Ditton (Aylesford / East Malling) | Domewood | Dorchester (South Oxfordshire) | Dorking | Dormansland | Dormans Park | Dover | Drayton (Vale of White Horse) | Drayton Parslow | Droxford | Dymchurch | Easebourne | East Boldre | Eastbourne | East Challow | Eastchurch | East Cowes | East Garston | East Grinstead | East Hanney | East Hendred | East Hoathly | East Horsley | East Ilsley | Eastleigh | East Meon | East Peckham | Eastry | East Studdal | East Wellow | East Wittering | Eccles (Sevenoaks) | Edenbridge | Edgcott | Egham | Elham | Ellesborough | Elmbridge Village | Elstead | Emsworth | Enham Alamein | Enstone | Epsom | Esher | Etchinghill | Eton | Eton Wick | Eversley Centre | Eversley Cross | Everton (New Forest) | Ewell | Ewhurst | Ewshot | Eynsford | Eynsham | Eythorne | Fairlands | Fairlight | Fareham | Faringdon | Farnborough | Farnham | Faversham | Felcourt | Fernhurst | Fewcott | Fifield | Finchampstead | Findon | Finstock | Fishbourne | Fittleworth | Five Ashes | Five Oak Green | Fleet (Hart) | Flexford (Normandy) | Flimwell | Folkestone | Ford | Fordcombe | Fordingbridge | Forest Hill | Forest Row | Four Marks | Framfield | Frant | Freeland | Freshwater | Frieth | Frimley | Fringford | Friston (East Dean) | Fritwell | Garsington | Gawcott | George Green | Gerrards Cross (/ Chalfont St Peter) | Gillingham | Godalming | Godshill (Isle of Wight) | Godstone | Goodworth Clatford | Goring | Gosport | Goudhurst | Graffham | Grain | Granborough | Gravesend | Grayshott (Hindhead) | Grayswood | Great Brickhill | Great Haseley | Great Horwood | Great Kimble | Great Kingshill | Great Milton | Great Rollright | Great Shefford | Grendon Underwood | Groombridge | Guildford | Haddenham (Aylesbury Vale) | Hadlow | Hailsham | Halstead | Halton | Hambledon | Hamble-le-Rice | Hampstead Norreys | Hamstreet | Handcross | Hanslope | Harrietsham | Hartfield | Hartley (Longfield / New Ash Green) | Hartley (Tunbridge Wells) | Hartley Wintney | Hartlip | Harwell | Hascombe (North) | Haslemere | Hastings | Havant | Hawkhurst | Hawkinge | Hawley | Haywards Heath | Headcorn | Headley (Basingstoke and Deane) | Headley | Headley Down | Heathfield | Hedge End | Henfield | Henley-on-Thames | Hermitage | Herne Bay | Hersden | Herstmonceux | Hextable | Higham (Gravesham) | High Halden | High Halstow | High Wycombe | Hildenborough | Holmwood | Hook (Hart) | Hook Norton | Hooley | Hoo Marina Park | Hoo St Werburgh | Horam | Hordle | Horley | Horndean | Horney Common | Horsham | Horsleys Green | Horsmonden | Horspath | Horsted Keynes | Horton (Windsor and Maidenhead) | Horton Kirby | Hughenden Valley | Hungerford | Hunston | Hurley | Hurst | Hurstbourne Tarrant | Hurst Green (Rother) | Hurstpierpoint | Hyde (New Forest) | Hyde Heath | Hythe | Hythe (New Forest) | Ickford | Icklesham | Ifold | Ightham | Islip | Istead Rise | Iver Heath | Iwade | Kennington | Kidlington | Kingham | Kingsclere | Kingsdown (Dover) | King's Hill | Kingsley (East Hampshire) | Kingsnorth (Ashford) | King's Somborne | Kingston Bagpuize | Kingston Blount | Kingston near Lewes | Kingswood (Maidstone) | Kintbury | Kirdford | Kirtlington | Knockholt Pound | Knowle | Knowles Hill | Knowl Hill | Lacey Green | Lamberhurst | Lambourn | Lane End | Langley Heath | Langley Vale | Launton | Lavendon | Leafield | Leatherhead | Leigh (Sevenoaks) | Lenham | Letcombe Regis | Lewes | Leysdown-on-Sea | Lightwater | Lingfield | Liphook | Liss | Littlebourne | Littlehampton | Little Kingshill | Littleton | Locks Heath / Warsash / Whiteley | Longcot | London Long Crendon | Long Hanborough | Longwick | Long Wittenham | Longworth | Lower Halstow | Lower Kingswood | Lower Shiplake | Lower Stoke | Loxwood | Lydd | Lydden | Lyminge | Lymington | Lympne | Lyndhurst | Lyne | Lynsted | Maidenhead | Maidstone | Mannings Heath | Marcham | Marchwood | Marden (Maidstone) | Maresfield | Margate | Marlow | Marlow Bottom | Marsh Gibbon | Marsworth | Mayfield (Wealden) | Maypole | Medstead | Meonstoke | Meopham (North) | Meopham (South) | Mersham | Michelmersh | Mickleham | Middle Barton | Middle Wallop Airfield | Midhurst | Mid Lavant | Milcombe | Milford on Sea | Milton Keynes | Minster (Swale) | Minster (Thanet) | Minster Lovell | Monkton | Monxton | Mortimer | Moulsford | Mursley | Netherne On-The-Hill | Netley | Nettlebed | Nettlestone (Seaview) | New Alresford | Newbury | Newdigate | Newhaven | Newick | Newington (Swale) | New Milton | Newport (Isle of Wight) | Newport Pagnell | New Romney | Newton Longville | Ninfield | Niton | North Ascot | North Baddesley | North Boarhunt | North Chailey | Northchapel | North Crawley | Northfleet | Northiam | North Leigh | North Marston | North Waltham | North Warnborough | Nutley | Oakley (Basingstoke and Deane) | Oakley (Aylesbury Vale) | Ockley | Odiham | Odiham Airfield | Old Alresford | Old Wives Lees | Olney | Otford | Otterbourne | Ottershaw | Overton (Basingstoke and Deane) | Over Wallop | Owslebury | Oxford | Oxted | Padbury | Paddock Wood | Pangbourne | Partridge Green | Peacehaven | Peaslake | Peasmarsh (Rother) | Peasmarsh (Guildford) | Pembury | Penshurst | Penwood | Petersfield | Petworth | Pevensey Bay | Picket Piece | Pilley | Pirbright | Pirbright Camp | Pitstone | Plaxtol | Pluckley Thorne | Plumpton Green | Polegate | Portslade-by-Sea | Portsmouth | Potters Corner | Poyle | Preston (Dover) | Preston Candover | Prestwood (/ Great Missenden) | Princes Risborough | Punnett's Town | Puttenham | Quainton | Queenborough | Radley | Ramsgate | Reading | Redhill | Reigate | Richings Park | Ringmer | Ringwood | Ripley | Riseley | Robertsbridge | Rochester | Rodmell | Rolvenden | Romsey | Rookery Hill | Rookley | Rotherfield | Rotherwick | Rowlands Castle | Rowly | Royal Tunbridge Wells | Rudgwick | Rushmoor | Rusper | Ryde | Rye | Salfords | Saltdean | Sandhurst | Sandhurst (Tunbridge Wells) | Sandleheath | Sandown | Sandwich | Sayers Common | Scayne's Hill | Seaford | Sedlescombe | Seer Green | Selborne | Sellindge | Selsey | Sevenoaks | Sevenoaks Weald | Shadoxhurst | Shalfleet | Shalmsford Street (Chartham) | Shamley Green | Shanklin | Sharpthorne | Shedfield | Sheerness | Shepherdswell | Sherborne St John | Shere | Sherfield on Loddon | Sherington | Shiplake | Shipton Bellinger | Shipton-under-Wychwood | Shoreham | Shoreham-by-Sea | Shorne Ridgeway | Shortfield Common | Shrivenham | Sibford Gower | Silchester | Sissinghurst | Sittingbourne | Slinfold | Slough | Small Dole | Smallfield | Smarden | Snodland | Sole Street | Sonning Common | Southampton | Southborough | South Chailey | South Darenth | South Earlswood | Southend | Southfleet | South Godstone | South Harting | South Hayling | South Heath | South Nutfield | South Stoke | Southwater | Southwick | Southwick (Winchester) | South Wonston | Speen | Speldhurst | Spencers Wood | Springvale (Morgan's Vale) | Stadhampton | Staines | Standford Hill Prison | Standlake | Stanford in the Vale | Stanton Harcourt | Staplecross | Staplehurst | Stedham | Steep | Steeple Aston | Steeple Claydon | Steventon | Stewkley | Steyning | St Helens | St Margaret's at Cliffe | St Mary Bourne | St Mary's Bay | St Nicholas at Wade | Stockbridge | Stoke (Havant) | Stoke Goldington | Stoke Hammond | Stoke Mandeville | Stokenchurch | Stoke Poges | Stoke Row | Stone (Aylesbury Vale) | Stonesfield | Storrington | St Piers School | Streatley | Stubbington | Sturry | Sundridge | Sutton Courtenay | Sutton Scotney | Sutton Valence | Swallowfield | Swanley | Swanmore | Swanscombe | Sway | Tackley | Tadley | Tadmarton | Tangmere | Taplow | Tenterden | Teston | Tetsworth | Teynham | Thame | Thatcham | Theale | The Thorne | The Wells | Thornborough | Thorney Island | Thruxton Aerodrome | Ticehurst | Tiddington | Tingewick | Tonbridge | Totton | Town Row | Turners Hill | Twyford | Twyford (Winchester) | Tyler Hill | Uckfield | Uffington (Vale of White Horse) | Ulcombe | University of Sussex | Upchurch | Upper Arncott | Upper Basildon | Upper Beeding | Upper Bucklebury | Upper Dicker | Upper Heyford | Upstreet | Ventnor | Vernham Dean | Waddesdon | Wadhurst | Walhampton | Wallingford | Walter's Ash | Waltham Chase | Waltham St Lawrence | Walton-on-Thames | Walton-on-Thames | Wantage | Warborough | Warden | Wardington | Wargrave | Warlingham | Warnham | Watchfield | Wateringbury | Watlington (South Oxfordshire) | Wendover | West Chiltington Common | West Clandon (/ Send) | Westcott (nr Dorking) | Westergate | Westerham | Westfield (Rother) | Westham | West Hoathly | West Horsley | Westhumble | West Kingsdown | West Malling | West Meon | Weston-on-the-Green | Weston Turville | West Wellow | West Wittering | Weybridge | Weyhill | Whaddon | Wheatley | Whitchurch (Basingstoke and Deane) | Whitchurch (Aylesbury Vale) | Whitchurch Hill | Whitstable | Whitwell (Isle of Wight) | Wickham | Winchelsea | Winchelsea Beach | Winchester | Winchmore Hill | Windmill Hill | Windsor | Winford | Wing | Wingham | Wingrave | Winslow | Wisborough Green | Witley | Witney | Wittersham | Wivelsfield Green | Woburn Sands | Woking | Wokingham | Woldingham | Wolvercote | Woodchurch | Woodcote | Woodingdean | Woodley | Woodstock (West Oxfordshire) | Wood Street Village | Woolhampton | Woolton Hill (Highclere) | Wootton | Wootton (West Oxfordshire) | Worminghall | Wormley | Worplesdon | Worth | Worthing | Wouldham | Wraysbury (Old Windsor) | Wrotham | Wroxall | Wye | Yalding | Yapton | Yarmouth | Yarnton | Yateley |
SOUTH WEST
Abbotskerswell | Abbots Leigh | Aldbourne | Alderbury | Alderholt | Alderton (Tewkesbury) | Alexandra Park | All Cannings | Almondsbury | Alveston | Alvington | Amesbury | Ampney Crucis | Andoversford | Apperley | Arlington | Ash (South Somerset) | Ashburton | Ashcott | Ashleworth | Ashton (Cornwall) | Ashton Keynes | Avening | Axbridge | Axminster | Aylburton | Aylesbeare | Backwell | Baltonsborough | Bampton (Mid Devon) | Banwell | Barford St Martin | Barnstaple | Barton St David | Barwick | Bath | Bathpool | Baydon | Beachley | Beaminster | Beckington | Bere Alston | Bere Regis | Berkeley | Berry Hill | Berrynarbor | Bideford | Bishop's Cleeve | Bishops Lydeard | Bishop's Tawton | Bishopsteignton | Bishop Sutton | Bisley | Bittaford | Blackford | Blackwater | Blagdon | Blagdon Hill | Blakeney (Forest of Dean) | Blandford Camp | Blandford Forum | Bleadon | Bledington | Blockley | Blunsdon St Andrew | Bodmin | Boscastle | Bournemouth | Bourton | Bourton-on-the-Water | Bovey Tracey | Bovington Camp | Bow | Box | Bradenstoke | Bradford Abbas | Bradford on Avon | Bradford-on-Tone | Bradninch | Bradworthy | Bratton | Bratton Fleming | Braunton | Bream | Brent Knoll | Bridgwater | Bridport | Bristol | Brixham | Brixton | Broad Blunsdon | Broad Chalke | Broadclyst | Broadhempston | Broad Hinton | Broadmayne | Broadwindsor | Bromham (Wiltshire) | Broughton Gifford | Bruton | Buckfastleigh | Buckland Monachorum | Bude | Budleigh Salterton | Bugle | Bulford Camp | Burbage | Burnham-on-Sea | Burton Bradstock | Butleigh | Callington | Calne | Calstock | Camborne | Camelford | Cannington | Canon's Town | Carhampton | Carharrack | Carnon Downs | Castle Cary | Catcott | Cattistock | Cerne Abbas | Chacewater | Chagford | Chalford | Chapmanslade | Chard | Charfield | Charlton Adam | Charlton Down | Charlton Horethorne | Charlton Marshall | Charminster | Charmouth | Chawleigh | Cheddar | Chedworth | Cheltenham | Cherhill | Cheriton Bishop | Cheriton Fitzpaine | Chew Magna | Chew Stoke | Chickerell | Chideock | Chilcompton | Child Okeford | Chillington | Chilmark | Chilthorne Domer | Chilton Polden | Chippenham | Chipping Campden | Chipping Sodbury | Chiseldon | Chivenor Airfield | Christchurch | Christian Malford | Christow | Chudleigh | Chudleigh Knighton | Chulmleigh | Churchill | Cinderford | Cirencester | Cleeve | Clevedon | Clutton | Clyst St Mary | Coalway | Coates (Cotswold) | Codford St Peter | Coldeast | Coleford (Forest of Dean) | Coleford (Mendip) | Colerne Airfield | Collingbourne Ducis | Collingbourne Kingston | Colyford | Colyton | Combe Martin | Combe St Nicholas | Combwich | Compton Martin | Congresbury | Connor Downs | Constantine | Copplestone | Corfe Castle | Corse | Corsham | Cossington | Cotford St Luke | Cranborne | Crantock | Crapstone | Crediton | Creech St Michael | Crewkerne | Cricklade | Croscombe | Crossways | Crowlas | Croyde | Crudwell | Cubert | Culdrose Airfield | Cullompton | Culmstock | Curry Rivel | Dartington | Dartmouth | Dauntsey | Dawlish | Delabole | Denbury | Derry Hill | Devizes | Devoran | Dinton (Wiltshire) | Dobwalls | Dolton | Dorchester (West Dorset) | Dousland | Down Ampney | Downderry | Downton | Draycott | Drybrook | Dulverton | Dumbleton | Dunkeswell | Dursley | Dymock | East Brent | East Budleigh | East Harptree | East Huntspill | Eastington | East Stour | Edington | Evercreech | Exeter | Exminster | Exmouth | Exton | Failand | Fairford | Fairford Airfield | Falmouth | Farmborough | Farrington Gurney | Felton | Feniton | Feock | Ferndown | Filton | Firsdown | Fivehead | Flexbury | Flushing | Fortuneswell | Four Lanes | Fovant | Fowey | Frampton Cotterell / Winterbourne | Frampton on Severn | Fremington | Frome | Gerrans | Gillingham (North Dorset) | Glastonbury | Gloucester | Godolphin Cross | Goldsithney | Gomeldon | Goonhavern | Gorran Haven | Gotherington | Grampound | Grampound Road | Great Bedwyn | Great Somerford | Great Torrington | Grove | Gunnislake | Gurney Slade | Gweek | Halberton | Halstock | Halwill Junction | Harrowbarrow | Hartland | Hartpury | Hartpury College | Haselbury Plucknett | Hatherleigh | Hawkesbury Upton | Hayle | Heathfield (Teignbridge) | Helston | Hemyock | Henstridge | Henton | Heytesbury | High Bickington | Higher Boscaswell | High Littleton | Highnam | Highworth | Hindon | Holcombe | Holcombe | Holsworthy | Holt (Wiltshire) | Honiton | Horsley | Horton (South Somerset) | Hugh town | Hullavington | Huntley | Huntspill | Ide | Ilchester | Ilfracombe | Ilminster | Ilton | Indian Queens (St Columb Road) | Innsworth | Instow | Ipplepen | Iron Acton | Ivybridge | Iwerne Minster | Keinton Mandeville | Kelly Bray | Kemble | Kennford | Kentisbeare | Kenton | Kewstoke | Keynsham | Kilkhampton | Kilmington | Kingsand | Kingsbridge | Kingsbury Episcopi | Kingskerswell | Kingsteignton | Kingston (North Dorset) | Kingswear | Kingswood (Stroud) | Kington Langley | Kington St Michael | Knighton (South Hams) | Knowle Hill | Lamerton | Landkey | Landrake | Langford Budville | Langport | Lanivet | Lanner | Lapford | Larkhill | Latton | Launceston | Lea | Lechlade-on-Thames | Leigh Woods | Lelant | Leyhill Prison | Lifton | Limpley Stoke | Liskeard | Littledean | Littleton Panell | Lizard | Locking | Loddiswell | Long Ashton | Longhope | Longrock | Looe | Lostwithiel | Lower Stanton St Quintin | Luckington | Ludgershall | Lydbrook | Lydiard Millicent | Lydney | Lyme Regis | Lympsham | Lympstone | Lyneham Airfield | Lynton | Lytchett Matravers | Mabe Burnthouse | Madron | Maiden Newton | Malborough | Malmesbury | Marazion | Marhamchurch | Mark | Market Lavington | Marlborough | Marldon | Marnhull | Marshfield (South Gloucestershire) | Marston Magna | Martock | Mary Tavy | Mawnan Smith | Melksham | Mells | Menheniot | Mere (nr Gillingham) | Merley (Oakley) | Merriott | Mevagissey | Mickleton (Cotswold) | Middle Winterslow (The Common) | Middleyard | Middlezoy | Midsomer Norton | Milborne Port | Milborne St Andrew | Millbrook | Milverton | Minchinhampton | Minehead | Minety | Mitcheldean | Modbury | Monkton Heathfield | Montacute | Morchard Bishop | Moretonhampstead | Moreton-in-Marsh | Morgan's Vale (Redlynch) | Mosterton | Motcombe | Mount Hawke | Mousehole | Mullion | Musbury | Mylor Bridge | Nailsea | Nailsworth | Nanpean | Nanstallon | Netheravon | Nether Stowey | Newent | Newlyn | Newnham (Forest of Dean) | Newquay | Newton Abbot | Newton Ferrers | Newton Poppleford | Newton St Cyres | Nomansland | Northam | North Bradley | North Cadbury | North Coker | North Country | North Curry | Northleach | North Molton | North Petherton | North Tawton | Norton Fitzwarren | Norton St Philip | Norton sub Hamdon | Nunney | Oakhill | Oaksey | Odcombe | Okeford Fitzpaine | Okehampton | Old Sarum | Old Sodbury | Olveston | Othery | Otterton | Ottery St Mary | Oxenpill | Padstow | Paignton | Painswick | Paulton | Pawlett | Peasedown St John | Pelynt | Penpol | Penryn | Pensford | Pensilva | Penwithick | Penzance | Perham Down | Perranporth | Perranwell | Pewsey | Pill (Easton-in-Gordano) | Pilning | Pilton | Pimperne | Pitton | Playing Place | Plymouth | Plymstock | Polgooth | Polperro | Polruan | Ponsanooth | Poole | Porlock | Portesham | Port Gaverne | Porthleven | Portishead | Porton | Portreath | Potterne | Poughill | Praze-an-Beeble | Princetown | Probus | Pucklechurch | Puddletown | Puriton | Purton | Queen Camel | Quenington | Quintrell Downs | Radstock | Ramsey (Wiltshire) | Rangeworthy | Raymond's Hill | Reawla | Redruth | Roche | Rock (Cornwall) | Rockwell Green | Rode | Rowde | Royal Naval Air Station Yeovilton | Ruan Minor | Ruardean | Ruardean Woodside | Ruishton | Salcombe | Salisbury | Salisbury District Hospital | Saltash | Saltford | Sampford Peverell | Sandford | Sandford | Seaton (East Devon) | Sedbury | Seend Cleeve | Semington | Severn Beach | Shaftesbury | Shalbourne | Shaldon | Shapwick | Sharpness | Shaw (Wiltshire) | Shebbear | Shepton Beauchamp | Shepton Mallet | Sherborne | Sherston | Shillingstone | Shipham | Shrewton | Shurdington | Siddington | Sidmouth | Silverton | Sixpenny Handley | Slimbridge | Sling | Somerton (South Somerset) | Southam | South Brent | South Cerney (Cotswold) | South Cerney Army Station | South Horrington | South Molton | South Petherton | South Tehidy | Southwell | Southwick (Wiltshire) | South Zeal | Spetisbury | St Agnes | Stalbridge | St Ann's Chapel | Starcross | St Austell | St Blazey | St Breward | St Briavels | St Buryan | St Cleer | St Columb Major | St Day | St Dennis | Steeple Ashton | Stenalees | St Erme | St Erth | Sticker | Stithians | St Ives (Cornwall) | St Just | St Keverne | St Leonards | St Mawes | St Merryn | St Newlyn East | Stoborough Green | Stogursey | Stoke Canon | Stoke Fleming | Stoke Gabriel | Stoke St Michael | Stoke Sub Hamdon | Stonehouse | Stourpaine | Stow-on-the-Wold | Stratton | Stratton | Stratton-on-the-Fosse | Street | Stroud | St Stephen | St Teath | St Tudy | Sturminster Marshall | Sturminster Newton | Sutton Benger | Sutton Veny | Swanage | Swimbridge | Swindon | Tatworth | Taunton | Tavistock | Tedburn St Mary | Teignmouth | Temple Cloud | Templecombe | Tetbury | Tewkesbury | Thornbury | Thornford | Thorverton | Three Legged Cross | Threemilestone | Thurlestone | Tibberton (Forest of Dean) | Tickenham | Tidworth | Timsbury | Tintagel | Tintinhull | Tipton St John | Tisbury | Tiverton | Topsham | Torpoint | Torquay | Totnes | Tregadillett | Tregony | Tremar | Tresillian | Treviscoe | Trewoon | Troon | Trowbridge | Truro | Twigworth | Twyning | Tytherington | Uffculme | Uley | Upper Rissington | Urchfont | Verwood | Wadebridge | Wanborough | Wareham | Warminster | Washford | Watchet | Wedmore | Week St Mary | Wellington (Somerset) | Wellow (Bath and North East Somerset) | Wells | Westbury | Westbury-sub-Mendip | West Charleton | West Chinnock | West Coker | Westerleigh | West Hill | West Knighton | Westleigh | Weston (Weymouth and Portland) | Weston-Super-Mare | Westonzoyland | West Pennard | Westwood | Weymouth | Whimple | Whiteparish | Whitley | Whitminster | Wick (South Gloucestershire) | Wickwar | Willand | Willersey | Williton | Wilton | Wimborne Minster | Wincanton | Winchcombe | Winford (North Somerset) | Winkleigh | Winscombe | Winsham | Winsley | Winterborne Kingston | Winterborne Stickland | Winterborne Whitechurch | Winterbourne Abbas | Winterbourne Gunner | Witheridge | Withnoe | Wiveliscombe | Woodbury | Woodbury Salterton | Woodchester | Wookey | Wool | Woolacombe | Woolaston | Woolavington | Woolfardisworthy | Wootton Bassett | Worton | Wotton-under-Edge | Wrington | Wroughton | Yate | Yatton | Yatton Keynell | Yealmpton | Yelverton | Yeovil | Yetminster | Yorkley |
EAST ENGLAND
Acomb | Allendale Town | Alnwick | Amble | Annfield Plain | Ashington (Wansbeck) | Backworth | Barnard Castle | Bearpark | Bedlington | Belford | Bellingham | Berwick-upon-Tweed | Billingham | Billy Row | Bishop Auckland | Bishop Middleham | Blackhall Colliery | Blaydon | Blyth | Boosbeck | Bournmoor | Bowburn | Brandon | Brotton | Burnhope | Burnopfield | Byers Green | Carlton (Stockton-on-Tees) | Castleside | Chester-le-Street | Chilton (Sedgefield) | Choppington | Chopwell | Cleadon | Cockfield | Consett | Corbridge | Cornforth | Cotherstone | Coundon | Coxhoe | Craghead | Cramlington | Crook | Croxdale | Darlington | Dinnington (Newcastle upon Tyne) | Dudley (North Tyneside) | Durham | Easington | Easington (Redcar and Cleveland) | East Rainton | Ebchester | Eldon Lane | Ellington (Castle Morpeth) | Esh Winning | Evenwood | Felton (Northumberland) | Fence Houses | Ferryhill | Fishburn | Frosterley | Gainford | Gateshead | Greatham (Hartlepool) | Great Lumley | Guisborough | Hadston (East Chevington) | Haltwhistle | Hamsterley (nr Consett) | Hartlepool | Haswell | Hawthorn | Haydon Bridge | Hebburn | Heddon-on-the-Wall | Heighington | Hetton-le-Hole | Hexham | High Clarence | High Pittington | High Shincliffe | High Spen | Hipsburn | Hobson | Houghton-Le-Spring | Howden-le-Wear | Humshaugh | Hunwick | Hurworth-on-Tees | Ingleby Barwick | Jarrow | Kelloe | Kibblesworth | Kirklevington | Kirk Merrington | Lanchester | Langley Park | Leadgate | Lingdale | Loftus | Longbenton | Longframlington | Longhorsley | Longhoughton | Longnewton | Low Etherley (High Etherley) | Lynemouth | Marske-by-the-Sea | Medomsley | Middlesbrough | Middleton-in-Teesdale | Middleton St George | Morpeth | Murton | Nettlesworth | Newbiggin-by-the-Sea | New Brancepeth | Newburn | Newcastle upon Tyne | New Hartley | New Marske | Newton Aycliffe | Norham | Otterburn | Ouston | Ovingham | Pegswood | Pelton | Peterlee | Ponteland | Prudhoe | Redcar | Riding Mill | Rothbury | Rowlands Gill | Ryton | Sacriston | Sadberge | Saltburn-by-the-Sea | School Aycliffe | Seaham | Seahouses (North Sunderland) | Seaton Delaval | Seaton Sluice | Sedgefield | Seghill | Sherburn (nr Durham) | Sherburn Hill | Shilbottle | Shildon | Shotton Colliery | Skelton | Skinningrove | Slaley | South Hetton | South Shields | Spennymoor | Springwell | Staindrop | Stakeford (Guide Post) | Stanhope | Stanley | Stillington (Stockton-on-Tees) | Stocksfield (Painshawfield) | Stockton-on-Tees | Sunderland | Sunniside | Swarland | Thornaby-on-Tees | Thornley | Throckley | Tow House | Tow Law | Trimdon | Trimdon Colliery (Deaf Hill) | Trimdon Grange | Tynemouth | Ushaw Moor | Wallsend | Warkworth | Washington | West Rainton | Wheatley Hill | Whickham | Whitburn | Whitehill | White-le-Head | Whitley Bay | Widdrington Station | Wideopen | Willington (Wear Valley) | Wingate | Witton Gilbert | Witton-le-Wear | Wolsingham | Wolviston | Wooler | Wylam | Wynyard Village | Yarm (Eaglescliffe) |
YORKSHIRE AND THE HUMBER
Crow Hill Housing Estate | Crowland | Croxton Kerrial | Cutthorpe | Darley Dale | Daventry | Deanshanger | Deeping St Nicholas | Denby Bottles | Denton (South Northamptonshire) | Derby | Desborough | Desford | Digby | Diseworth | Doe Lea | Donington | Donisthorpe | Dove Holes | Doveridge | Dronfield | Duckmanton | Duffield | Dunholme | Dunston | Dunton Bassett | Eagle | Earls Barton | Earl Shilton | East Bridgford | East Goscote | East Haddon | East Leake | East Markham | Easton on the Hill | Eastwood | Eckington | Edith Weston | Edwinstowe | Egginton | Elkesley | Ellistown | Elmesthorpe | Elston | Empingham | Epperstone | Etwall | Evenley | Everton (Bassetlaw) | Ewerby | Exton (Rutland) | Eyam | Farndon (Newark and Sherwood) | Farnsfield | Fenny Drayton | Findern | Finedon | Fishtoft | Fiskerton (West Lindsey) | Fiskerton | Fleckney | Fleet Hargate | Flore | Folkingham | Foston (South Kesteven) | Frisby on the Wreake | Friskney Eaudyke | Fulstow | Furness Vale | Gainsborough | Gamesley | Gayton (South Northamptonshire) | Geddington | Gedney Drove End | Gedney Hill | Gilmorton | Glapwell | Glentham | Glossop | Gosberton | Gotham | Grainthorpe | Grantham | Grassmoor | Great Casterton | Great Dalby | Great Doddington | Great Easton (Harborough) | Great Glen | Great Gonerby | Great Houghton (Northampton) | Great Longstone | Greatworth | Greens Norton | Greetham | Grendon | Gretton (Corby) | Greylees | Grindleford | Gringley on the Hill | Groby | Guilsborough | Gunthorpe | Hackleton | Hallaton | Harby | Harlaxton | Harmston | Harpole | Hartwell | Hathern | Hathersage | Hatton | Hayfield | Heage | Heanor | Heather | Heckington | Helmdon | Helpringham | Hemswell Cliff | Higham Ferrers | Higham on the Hill | Higham Park | Hilton (South Derbyshire) | Hinckley | Hinton | Hogsthorpe | Holbeach | Holbeach Clough | Holloway | Holmesfield | Holton le Clay | Holymoorside | Hope (High Peak) | Horncastle | Hose | Houghton on the Hill | Hucknall | Hulland Ward | Huncote | Husbands Bosworth | Huttoft | Ibstock | Ilkeston | Ingham (West Lindsey) | Irchester | Ironville | Irthlingborough | Isham | Islip | Jacksdale | Keelby | Kegworth | Kettering | Ketton | Keyworth | Kibworth Harcourt | Kilburn | Killamarsh | Kilsby | Kimberley | Kingfisher Court | King's Cliffe | King's Sutton | Kinoulton | Kirkby-in-Ashfield | Kirk Ireton | Kirton (Boston) | Kislingbury | Lambley | Langham (Rutland) | Langold | Langtoft (South Kesteven) | Langwith | Leasingham | Legbourne | Leicester | Leire | Lincoln | Linton | Little Eaton | Little Harrowden | Littlethorpe | Loddington | Long Bennington | Long Buckby | Long Clawson | Long Duckmanton | Long Eaton | Long Sutton (South Holland) | Long Whatton | Loughborough | Louth | Lowdham | Lower Pilsley | Lubenham | Lutterworth | Lutton | Mablethorpe | Manby | Mansfield | Mansfield Woodhouse | Mareham le Fen | Market Bosworth | Market Deeping | Market Harborough | Market Overton | Market Rasen | Market Warsop | Markfield | Marshchapel | Marsh Lane | Martin (North Kesteven) | Marton (West Lindsey) | Matlock | Matlock Bath | Mawsley Village | Measham | Meden Vale | Melbourne (South Derbyshire) | Melton Mowbray | Metheringham | Middle Rasen | Middleton (Derbyshire Dales) | Middleton Cheney | Milton Malsor | Misson | Misterton | Moira | Morton (South Kesteven) | Morton (North East Derbyshire) | Moulton (South Holland) | Moulton Chapel | Moulton Seas End | Mountsorrel | Nailstone | Narborough / Enderby | Naseby | Nassington | Navenby | Nether Heyford | Netherseal | Nettleham | Nettleton | Newark-on-Trent | Newbold | Newbold Verdon | New Houghton | New Mills | Newnham (Daventry) | New Ollerton | Newstead | Newton (Bolsover) | Newton Solney | Newtown Linford | Nocton | Normanby-by-Spital | Northampton | Northampton (South Northamptonshire) | Northgate | North Greetwell | North Hykeham | North Kelsey | North Kilworth | North Leverton with Habblesthorpe | North Luffenham | North Muskham | North Scarle | North Somercotes | North Thoresby | North Wheatley | North Wingfield | Nottingham | Oakham | Oakthorpe | Old Leake | Old Stratford | Onley | Oundle | Oxton | Packington | Pattishall | Paulerspury | Pilsley (North East Derbyshire) | Pitsford | Pointon | Potterhanworth | Potterspury | Quadring | Quarndon | Queniborough | Quorn (Quorndon) | Radcliffe on Trent | Rainworth | Rampton (Bassetlaw) | Ranskill | Ratby | Raunds | Ravenshead | Ravensthorpe | Ravenstone | Rearsby | Reepham | Renishaw | Repton | Retford | Ringstead | Ripley | Rippingale | Risegate | Roade | Ropsley | Rothwell (Kettering) | Ruddington | Rushden | Ruskington | Ryhall | Saltfleet | Sandiacre | Sapcote | Saxilby | Scampton Airfield | Scopwick | Scothern | Scotter | Scotton (West Lindsey) | Seagrave | Selston | Shardlow | Sharnford | Sheepy Magna | Shepshed | Shirebrook | Shireoaks | Sibsey | Sileby | Silverstone | Skegness | Skellingthorpe | Sleaford | Somerby | South Kelsey | South Kilworth | South Normanton | Southwell | South Wingfield | South Witham | Spalding | Spilsby | Spratton | Stamford | Stanion | Stanley (Erewash) | Stanton-by-Dale | Stanwick | Stapleford | Stathern | Staveley | Stickney | Stoke Golding | Stonebroom (Shirland) | Stoney Stanton | Stretton | Sturton by Stow | Sudbrooke | Surfleet Seas End | Sutterton | Sutton Bonington | Sutton Bridge | Sutton cum Lound | Sutton in Ashfield | Sutton on Trent | Sutton St James | Swadlincote | Swannington | Swineshead | Swinford | Syresham | Syston | Sywell | Tansley | Tealby | Tetney | Thornton | Thrapston | Thrussington | Thurcaston | Thurlaston | Thurlby | Tibshelf | Ticknall | Tideswell | Timberland | Tintwistle | Titchmarsh | Tollerton (Rushcliffe) | Torksey Lock | Towcester | Trowell | Tuxford | Tydd St Mary | Uffington (South Kesteven) | Ullesthorpe | University of Nottingham School of Agriculture | Unstone Green | Upper End | Upper Saxondale | Uppingham | Waddingham | Wainfleet All Saints | Walcott | Walesby (Newark and Sherwood) | Walgrave | Walkeringham | Waltham on the Wolds | Walton | Walton-on-Trent | Warmington (East Northamptonshire) | Washingborough | Weedon Bec | Welbourn | Weldon | Welford | Wellingborough | Welton | Welton (Daventry) | West Bridgford | West Haddon | West Hallam | Weston (South Holland) | Weston Hills | Weston-on-Trent | West Stockwith | Whaley Bridge | Whaplode | Whaplode Drove | Whatton-in-the-Vale | Whetstone | Whissendine | Whittlebury | Whitwell (Bolsover) | Wilbarston | Willington (South Derbyshire) | Willoughby-on-the-Wolds | Wingerworth | Winster | Winthorpe | Wirksworth | Witham St Hughs | Witherley | Wollaston | Woodbeck | Woodborough (Gedling) | Woodford | Woodhall Spa | Woodhouse Eaves | Worksop | Wragby | Wrangle | Wymeswold | Wymondham (Melton) | Yardley Gobion | Yardley Hastings | Yelvertoft | Youlgreave |
WEST MIDLANDS
Abbots Bromley | Acton Burnell | Acton Trussell | Albrighton (Bridgnorth) | Alcester | Aldridge | Alrewas | Alsagers Bank | Alton (Staffordshire Moorlands) | Alvechurch | Alveley | Ansley | Armitage | Ashley | Ashton under Hill | Aspley Heath | Atherstone | Audley | Austrey | Baddesley Ensor | Badsey | Baldwin's Gate | Balsall Common | Barford (Warwick) | Barlaston | Barnt Green | Barton-under-Needwood | Baschurch | Bayston Hill | Bearley | Bedworth | Belbroughton | Betley | Bewdley | Biddulph | Biddulph Moor | Bidford-on-Avon | Bignall End | Bilston | Binley Woods | Birchall | Birmingham | Bishampton | Bishop's Castle | Bishop's Itchington | Bishop's Tachbrook | Blackheath | Blackwell | Blakedown | Bloxwich | Bodenham Moor | Bomere Heath | Bradley | Bramcote | Bramshall | Bredon | Bretforton | Brewood | Bridgnorth | Brierley Hill | Brimfield | Brinklow | Broadway | Brocton | Bromsgrove | Bromyard | Broom | Broseley | Brownhills | Brownhills West | Bubbenhall | Bucknell (Shropshire) | Bulkington | Buntingsdale | Burntwood | Burton Upon Trent | Callow End | Callow Hill | Cannock | Cannock Wood | Catherine-de-Barnes | Catshill | Cawston | Charlton (Wychavon) | Cheadle | Cheddleton | Cheswardine | Cheswick Green | Childswickham | Chirk Bank | Church Stretton | Cladswell | Claverdon | Claverley | Cleehill | Cleeve Prior | Clehonger | Cleobury Mortimer | Clifton Campville | Clifton upon Teme | Clive | Clun | Cockshutt | Codsall | Coleshill (North Warwickshire) | Collett's Green | Colton (Lichfield) | Condover | Cookley | Coseley | Cosford Airfield | Coven | Coventry | Craven Arms | Credenhill | Cressage | Cropthorne | Crow Hill | Crowle (Wychavon) | Curdworth | Darlaston | Defford | Denstone | Derrington | Dickens Heath | Ditton Priors | Dorrington (Shropshire) | Drakes Broughton | Droitwich | Dudley (Dudley) | Dunchurch | Eardington | Eardisley | Earlswood | Eccleshall | Eckington | Edgmond | Edingale | Elford | Ellesmere | Elmley Castle | Ettington | Evesham | Ewyas Harold | Fairfield | Fairfield | Far Forest | Fazeley | Featherstone (South Staffordshire) | Featherstone Prison | Fenny Compton | Fernhill Heath | Fillongley | Fladbury | Ford | Fownhope | Fradley | Fradley South | Fulford | Gnosall | Gobowen | Gorsley Common | Great Haywood | Great Malvern | Great Witley | Great Wyrley | Halesowen | Hallow | Hammerwich | Hampton in Arden | Hampton Magna (Budbrooke) | Hanley Swan | Hanwood | Harbury | Harvington | Hatton | Haughton | Henley-in-Arden | Hereford | High Ercall | Highley | Hill Ridware | Hinstock | Hixon | Hockley Heath | Holy Cross | Honeybourne | Hopwas | Hopwood | Hurley (North Warwickshire) | Hyde Lea | Ilmington | Inkberrow | Ipstones | Keele | Kempsey | Kenilworth | Kidderminster | Kidsgrove | Kineton | King's Bromley | Kingsbury | Kingsley (Staffordshire Moorlands) | Kingsley Holt | King's Thorn | Kingstone (County of Herefordshire) | Kingstone (East Staffordshire) | Kingswinford | Kingswood (Warwick) | Kington | Kinver | Ledbury | Leek | Leek Wootton | Leigh Sinton | Leintwardine | Leominster | Lichfield | Lilleshall | Little Haywood | Loggerheads (Ashley Heath) | Long Compton | Long Itchington | Long Lartin Prison | Long Lawford | Lower Brailes | Lower Broadheath | Lower Moor | Lower Quinton | Ludlow | Lugwardine | Luston | Lyonshall | Madeley | Madley | Major's Green | Marchington | Marden (County of Herefordshire) | Market Drayton | Mayfield (East Staffordshire) | Meriden | Millison's Wood | Minsterley | Moreton on Lugg | Much Wenlock | Napton on the Hill | New Arley | Newbold-on-Stour | Newcastle-under-Lyme | Newport (Telford and Wrekin) | Newton Regis | Newtown (Telford and Wrekin) | North Littleton | Norton | Norton Canes | Nuneaton | Offenham | Old Arley | Oldbury (Sandwell) | Ombersley | Orleton | Oswestry (Croesowallt) | Oulton | Pailton | Pant | Pattingham | Pebworth | Penkridge | Peopleton | Pershore | Peterchurch | Pinvin | Polesworth | Pontesbury | Prees | Prees Higher Heath | Priors Marston | RAF Tern Hill | Redditch | Rocester | Rolleston on Dove | Romsley | Ross-on-Wye | Rowley Regis | Royal Leamington Spa | Rugby | Rugeley | Ruyton-XI-Towns | Ryall | Ryton-on-Dunsmore | Salford Priors | Sedgeberrow | Sedgley | Seisdon | Shareshill | Shawbury | Shenstone | Shifnal | Shipston-on-Stour | Shobdon | Shrewsbury | Smethwick | Snitterfield | Solihull | Southam | South Littleton | Springhill | Stafford | St. Edward's Park | St Martin's | Stockton | Stoke-on-Trent | Stoke Prior | Stone (Stafford) | Stonnall | Stourbridge | Stourport-on-Severn | Stourton | Stratford-upon-Avon | Stretton-on-Dunsmore | Studley | Sutton Coldfield | Sutton St Nicholas | Swindon (South Staffordshire) | Tamworth | Tarrington | Telford | Temple Herdewyke | Tenbury Wells | Tibberton (Wychavon) | Tibberton (Telford and Wrekin) | Tidbury Green | Tilstock | Tipton | Tittensor | Trefonen | Tutbury | Upper Tean | Upper Tysoe | Upton upon Severn | Uttoxeter | Walsall | Waresley | Warton | Warwick | Water Orton | Wednesbury | Wednesfield | Welford-on-Avon | Welland | Wellesbourne | Wellington (County of Herefordshire) | Wem | Weobley | West Bromwich | West Bromwich (East) | Westbury (Shropshire) | West Felton | Westfield | Weston (Stafford) | Weston Rhyn | Weston under Penyard | Wheaton Aston | Whitchurch (Shropshire) | Whitnash | Whittington (Lichfield) | Whittington (Shropshire) | Wickhamford | Wigmore | Willenhall | Wilmcote | Wilton (County of Herefordshire) | Withington (County of Herefordshire) | Wolston | Wolverhampton | Wolvey | Wombourne | Wood End (North Warwickshire) | Woodseaves | Woore | Worcester | Wychbold | Wyre Piddle | Wythall (Grimes Hill) | Yarnfield | Yoxall |
EAST MIDLANDS
Alford | Alfreton | Allington | Ambergate | Ancaster | Anstey | Appleby Magna | Arnold | Asfordby | Ashbourne | Ashby-de-la-Zouch | Ashover | Aslockton | Aston-on-Trent | Awsworth | Aynho | Badby | Bagworth | Bakewell | Balderton | Bamford | Barby | Bardney | Barlborough | Barlestone | Barrowby | Barrowden | Barrow Hill | Barrow upon Soar | Barrow upon Trent | Baslow | Bassingham | Baston | Beckingham | Beeston (Broxtowe) | Belper | Belton (North West Leicestershire) | Bicker | Billesdon | Billingborough | Billinghay | Bilsthorpe | Binbrook | Bingham | Bircotes | Birstall | Blackfordby | Blakesley | Bleasby | Blidworth | Blisworth | Blyth (Bassetlaw) | Blyton | Bolsover | Bonsall | Borrowash | Boston | Bottesford | Bourne | Bozeat | Bracebridge Heath | Brackley | Bradwell (Derbyshire Dales) | Brafield-on-the-Green | Brailsford | Branston | Brant Broughton | Brassington | Braunston | Braunston-in-Rutland | Breadsall | Breaston | Breedon on the Hill | Brigstock | Brinsley | Brixworth | Brookenby | Broughton (Kettering) | Broughton Astley | Bugbrooke | Burgh le Marsh | Burton Joyce | Burton Latimer | Burton on the Wolds | Butterwick | Buxton (High Peak) | Byfield | Caistor | Calver | Calverton | Carlby | Carlton (Gedling) | Carlton in Lindrick | Carlton-le-Moorland | Castle Donington | Castleton (High Peak) | Caythorpe | Chacombe | Chapel-en-Le-Frith | Charlesworth | Charlton (South Northamptonshire) | Cherry Willingham | Chesterfield | Chinley | Chipping Warden | Clarborough | Claybrooke Magna | Clay Cross | Claypole | Clifton (City of Nottingham) | Clipston | Clowne | Coalville | Coddington | Cogenhoe | Collingham (Nottinghamshire) | Collingtree | Collyweston | Colsterworth | Coningsby Airfield | Corby | Corby Glen | Corringham (West Lindsey) | Cosby | Cosgrove | Cotgrave | Coton in the Elms | Cottesmore | Cottesmore Airfield | Cottingham | Countesthorpe | Cowbit | Cranwell | Cranwell RAF College and Airfield | Creaton | Creswell | Crich | Crick | Croft (Blaby) | Cromford | Cropston | Cropwell Bishop | Croughton | Crow Hill Housing Estate | Crowland | Croxton Kerrial | Cutthorpe | Darley Dale | Daventry | Deanshanger | Deeping St Nicholas | Denby Bottles | Denton (South Northamptonshire) | Derby | Desborough | Desford | Digby | Diseworth | Doe Lea | Donington | Donisthorpe | Dove Holes | Doveridge | Dronfield | Duckmanton | Duffield | Dunholme | Dunston | Dunton Bassett | Eagle | Earls Barton | Earl Shilton | East Bridgford | East Goscote | East Haddon | East Leake | East Markham | Easton on the Hill | Eastwood | Eckington | Edith Weston | Edwinstowe | Egginton | Elkesley | Ellistown | Elmesthorpe | Elston | Empingham | Epperstone | Etwall | Evenley | Everton (Bassetlaw) | Ewerby | Exton (Rutland) | Eyam | Farndon (Newark and Sherwood) | Farnsfield | Fenny Drayton | Findern | Finedon | Fishtoft | Fiskerton (West Lindsey) | Fiskerton | Fleckney | Fleet Hargate | Flore | Folkingham | Foston (South Kesteven) | Frisby on the Wreake | Friskney Eaudyke | Fulstow | Furness Vale | Gainsborough | Gamesley | Gayton (South Northamptonshire) | Geddington | Gedney Drove End | Gedney Hill | Gilmorton | Glapwell | Glentham | Glossop | Gosberton | Gotham | Grainthorpe | Grantham | Grassmoor | Great Casterton | Great Dalby | Great Doddington | Great Easton (Harborough) | Great Glen | Great Gonerby | Great Houghton (Northampton) | Great Longstone | Greatworth | Greens Norton | Greetham | Grendon | Gretton (Corby) | Greylees | Grindleford | Gringley on the Hill | Groby | Guilsborough | Gunthorpe | Hackleton | Hallaton | Harby | Harlaxton | Harmston | Harpole | Hartwell | Hathern | Hathersage | Hatton | Hayfield | Heage | Heanor | Heather | Heckington | Helmdon | Helpringham | Hemswell Cliff | Higham Ferrers | Higham on the Hill | Higham Park | Hilton (South Derbyshire) | Hinckley | Hinton | Hogsthorpe | Holbeach | Holbeach Clough | Holloway | Holmesfield | Holton le Clay | Holymoorside | Hope (High Peak) | Horncastle | Hose | Houghton on the Hill | Hucknall | Hulland Ward | Huncote | Husbands Bosworth | Huttoft | Ibstock | Ilkeston | Ingham (West Lindsey) | Irchester | Ironville | Irthlingborough | Isham | Islip | Jacksdale | Keelby | Kegworth | Kettering | Ketton | Keyworth | Kibworth Harcourt | Kilburn | Killamarsh | Kilsby | Kimberley | Kingfisher Court | King's Cliffe | King's Sutton | Kinoulton | Kirkby-in-Ashfield | Kirk Ireton | Kirton (Boston) | Kislingbury | Lambley | Langham (Rutland) | Langold | Langtoft (South Kesteven) | Langwith | Leasingham | Legbourne | Leicester | Leire | Lincoln | Linton | Little Eaton | Little Harrowden | Littlethorpe | Loddington | Long Bennington | Long Buckby | Long Clawson | Long Duckmanton | Long Eaton | Long Sutton (South Holland) | Long Whatton | Loughborough | Louth | Lowdham | Lower Pilsley | Lubenham | Lutterworth | Lutton | Mablethorpe | Manby | Mansfield | Mansfield Woodhouse | Mareham le Fen | Market Bosworth | Market Deeping | Market Harborough | Market Overton | Market Rasen | Market Warsop | Markfield | Marshchapel | Marsh Lane | Martin (North Kesteven) | Marton (West Lindsey) | Matlock | Matlock Bath | Mawsley Village | Measham | Meden Vale | Melbourne (South Derbyshire) | Melton Mowbray | Metheringham | Middle Rasen | Middleton (Derbyshire Dales) | Middleton Cheney | Milton Malsor | Misson | Misterton | Moira | Morton (South Kesteven) | Morton (North East Derbyshire) | Moulton (South Holland) | Moulton Chapel | Moulton Seas End | Mountsorrel | Nailstone | Narborough / Enderby | Naseby | Nassington | Navenby | Nether Heyford | Netherseal | Nettleham | Nettleton | Newark-on-Trent | Newbold | Newbold Verdon | New Houghton | New Mills | Newnham (Daventry) | New Ollerton | Newstead | Newton (Bolsover) | Newton Solney | Newtown Linford | Nocton | Normanby-by-Spital | Northampton | Northampton (South Northamptonshire) | Northgate | North Greetwell | North Hykeham | North Kelsey | North Kilworth | North Leverton with Habblesthorpe | North Luffenham | North Muskham | North Scarle | North Somercotes | North Thoresby | North Wheatley | North Wingfield | Nottingham | Oakham | Oakthorpe | Old Leake | Old Stratford | Onley | Oundle | Oxton | Packington | Pattishall | Paulerspury | Pilsley (North East Derbyshire) | Pitsford | Pointon | Potterhanworth | Potterspury | Quadring | Quarndon | Queniborough | Quorn (Quorndon) | Radcliffe on Trent | Rainworth | Rampton (Bassetlaw) | Ranskill | Ratby | Raunds | Ravenshead | Ravensthorpe | Ravenstone | Rearsby | Reepham | Renishaw | Repton | Retford | Ringstead | Ripley | Rippingale | Risegate | Roade | Ropsley | Rothwell (Kettering) | Ruddington | Rushden | Ruskington | Ryhall | Saltfleet | Sandiacre | Sapcote | Saxilby | Scampton Airfield | Scopwick | Scothern | Scotter | Scotton (West Lindsey) | Seagrave | Selston | Shardlow | Sharnford | Sheepy Magna | Shepshed | Shirebrook | Shireoaks | Sibsey | Sileby | Silverstone | Skegness | Skellingthorpe | Sleaford | Somerby | South Kelsey | South Kilworth | South Normanton | Southwell | South Wingfield | South Witham | Spalding | Spilsby | Spratton | Stamford | Stanion | Stanley (Erewash) | Stanton-by-Dale | Stanwick | Stapleford | Stathern | Staveley | Stickney | Stoke Golding | Stonebroom (Shirland) | Stoney Stanton | Stretton | Sturton by Stow | Sudbrooke | Surfleet Seas End | Sutterton | Sutton Bonington | Sutton Bridge | Sutton cum Lound | Sutton in Ashfield | Sutton on Trent | Sutton St James | Swadlincote | Swannington | Swineshead | Swinford | Syresham | Syston | Sywell | Tansley | Tealby | Tetney | Thornton | Thrapston | Thrussington | Thurcaston | Thurlaston | Thurlby | Tibshelf | Ticknall | Tideswell | Timberland | Tintwistle | Titchmarsh | Tollerton (Rushcliffe) | Torksey Lock | Towcester | Trowell | Tuxford | Tydd St Mary | Uffington (South Kesteven) | Ullesthorpe | University of Nottingham School of Agriculture | Unstone Green | Upper End | Upper Saxondale | Uppingham | Waddingham | Wainfleet All Saints | Walcott | Walesby (Newark and Sherwood) | Walgrave | Walkeringham | Waltham on the Wolds | Walton | Walton-on-Trent | Warmington (East Northamptonshire) | Washingborough | Weedon Bec | Welbourn | Weldon | Welford | Wellingborough | Welton | Welton (Daventry) | West Bridgford | West Haddon | West Hallam | Weston (South Holland) | Weston Hills | Weston-on-Trent | West Stockwith | Whaley Bridge | Whaplode | Whaplode Drove | Whatton-in-the-Vale | Whetstone | Whissendine | Whittlebury | Whitwell (Bolsover) | Wilbarston | Willington (South Derbyshire) | Willoughby-on-the-Wolds | Wingerworth | Winster | Winthorpe | Wirksworth | Witham St Hughs | Witherley | Wollaston | Woodbeck | Woodborough (Gedling) | Woodford | Woodhall Spa | Woodhouse Eaves | Worksop | Wragby | Wrangle | Wymeswold | Wymondham (Melton) | Yardley Gobion | Yardley Hastings | Yelvertoft | Youlgreave |
WALES
Aberdare | Barry | Blackwood | Bridgend | Caerphilly | Cardiff | Colwyn Bay | Cwmbran | Llanelli | Maesteg | Merthyr Tydfil | Neath | Newport | Penarth | Pontypool | Pontypridd | Port Talbot | Rhyl | Swansea | Wrexham |